About Us
A little about us and how daVideo camera was founded. daVideo camera first started with the daVideo Akia, which were 30fps video camera glasses. We then started offering the daVideo Presta, for those who would rather wear eyeglasses instead of action sunglasses.
Over years as the technology improved, we developed our latest and most advanced model, the daVideo Rikor.  There is nothing like the daVideo Rikor out there. We designed it to handle 128GB memory storage, which to this date, no other video camera glasses offer. We increased the 30fps frame rate, to a super fast 60fps.  60fps allows you to capture extremely fast action such as sporbikes, car racing, roller coasters, skiing, snowboarding and much more.
We wanted to offer an affordable alternative to $600 action cameras
We developed our video camera glasses for those athletes who refused to attach a big bulky camera to their heads.  Our glasses are very stylish, comfortable and allow you to record video everywhere you go.  After years of hearing athletes complain about complicated action cameras, we knew we had to design the daVideo Rikor. Our video camera glasses are a very affordable alternative to action cameras which cost over $600.
We are extremely happy with our customer feedback ever since the daVideo Rikor was released in 2018.  Not only do we have extreme athletes around the world using our glasses, but also for every day use. We see customers using our glasses while driving to work every day and also to capture special moments on vacation.
If you have any questions about us or our product, please feel free to contact us here.
This video of Kings Island was recorded with the daVideo Rikor DVR camera glasses.  To see more videos and photos captured with our video camera glasses, click here.
Follow us Online
Facebook – Twitter – YouTube – Instagram – Pinterest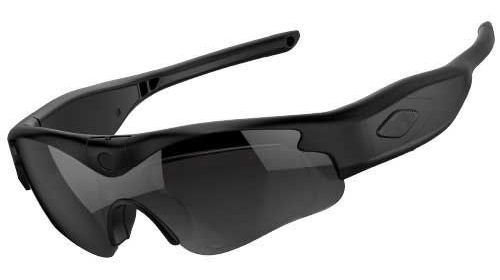 daVideo Rikor – daVideo Akia – daVideo Presta – Compare – Track – Contact – Videos – Coupon Codes – Payments – About Us – Become a Dealer – Warranty – Return Policy – Shipping – Troubleshooting – Dropship – Send Videos