Warranty
We provide high quality, professional video camera sunglasses. In order to give you the highest level of service, each pair of sunglasses are backed by our 1 year warranty. We stand behind our video camera glasses 100%.
How do I initiate the process?
E-mail us at [email protected] to receive an RMA number (return merchandise authorization). This is a requirement for any request.
Return Guidelines
1 Year Warranty period begins the day you receive your video camera sunglasses.
Write your RMA number on the outside of the shipping package
(not on the product packaging)
Any return shipped to us without an RMA number may be returned to sender or will take longer to process.
The customer is responsible for return USPS shipping costs.
Once you ship your replacement, we recommend watching your postal tracking number to see when it's been delivered to us.
We do not offer paid repairs. If your return is found to be defective, we will replace the with the same or comparable model if the item is no longer available.
If your video camera glasses are found to be in perfect working condition, we will ship them back to you.
What is an RMA number?
We attach this number to your return so we can track and quickly process your warranty.
What does it cover?
Our warranty covers any manufacture related defects.
Any physical damage, abuse, alteration, or misuse of video camera glasses is not covered.
This video of Kings Island was recorded with the daVideo Rikor DVR camera glasses.  To see more videos and photos captured with our video camera glasses, click here.
daVideo Rikor – our top of the line high tech sunglasses. Featuring 60fps, 1080p HD video, 12MP built in camera, stereo sound, Sony sensor, vibration alert, WIFI and more!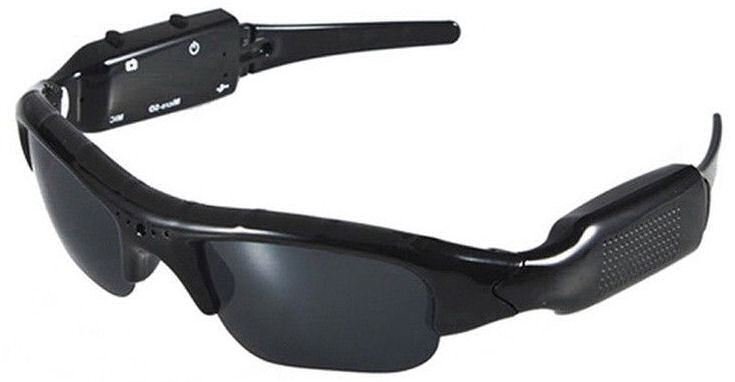 daVideo Akia – our older original style glasses, great for beginners or kids. Features 30fps 720p video, 5MP built in camera and audio recording.  60 degree wide angle of view vs the daVideo Rikor which has a 110 degree angle.

daVideo Presta – the only video camera eyeglasses we offer. Features 30fps 720p video with 5MP built in camera.  For those who want a normal looking pair of eyeglasses and record in office and indoors. Tiny sized pinhole camera located on the side of the frames.
Follow us Online
Facebook – Twitter – YouTube – Instagram – Pinterest

daVideo Rikor – daVideo Akia – daVideo Presta – Compare – Track – Contact – Videos – Coupon Codes – Payments – About Us – Become a Dealer – Warranty – Return Policy – Shipping – Troubleshooting – Dropship – Send Videos