daVideo Video Camera Sunglasses
We guarantee our daVideo Camera Sunglasses are the best video recording glasses you will find at this price, or your money back!
The daVideo Rikor video camera sunglasses are the most advanced video camera glasses we have ever released.  We are the only 60fps video camera sunglasses that allow you to remove the lens, and use your own prescription lenses!  You also have the option to quickly insert our clear lens which is sold separately if needed.  Stunning 60fps allows you to record smooth video of fast action sports. daVideo video camera sunglasses allow you to record HD 1080p video while being totally hands free.  No more worrying about running out of storage recording videos or snapping photos.  Our unique top of the line glasses allow up to 128GB storage!
We stand by our official daVideo Camera Glasses with full warranty and believe they are the best on the market for several reasons.  Be sure to compare all our features and video quality to other brands.

The main feature that keeps us above the competition is super fast 60fps. This is more than double the speed of other camera glasses you will find on the market.  Ours feature 110 degree wide angle of recording with Sony sensor, which captures much more than most that only record 40-70 degree angle. Also make sure video glasses you are looking for offer stereo sound featuring 2 microphones. Ours include dual channel microphones so your audio is crip and realistic sounding. Most other brand video camera glasses you will find will only offer mono sound with one microphone. Our official glasses have built in WIFI which can connect directly with your cell phone.  Adjust camera settings, white balance, brightness, etc all instantly through your mobile phone.  With most other brands out there, you cannot change any camera settings.
Click here to see actual photos and videos from our customers who bought our new daVideo Rikor video camera glasses.
Our unique patented designed daVideo Rikor video camera sunglasses feature a vertically tiltable camera lens that can be adjusted 12° downward and 10° upward. The water resistant frame is made of a super light weight & flexible Grilamid TR90 material, and shaped to fit different head sizes. Our ANSI Z87.1 standard, UV400, interchangeable quality lenses are 2.2mm thick and are designed to handle the most extreme sports. Our video camera glasses also allow you to easily insert your own prescription lenses.  Adjustable comfortable nose pads allow a custom fit to meet the needs of all different sized faces.
The daVideo Rikor video camera sunglasses records at 1080p @ 30fps or 720p @ 60fps.  The 110° wide angle Sony low light sensor lens captures all the action in your videos. The dual channel AAC2 true stereo microphones capture clear audio, with unwanted noise reduction. Built-in Wi-Fi allows you to connect your daVideo Rikor glasses to our free iOS/Android app. Change camera settings, download, and share your videos with friends on Facebook, Snapchat and Instagram.

daVideo Rikor Video Camera Sunglasses 60fps
For those who are unfamiliar with 60fps, this super fast video speed is brand new technology for sunglasses.  Never before have people been able to record smooth extreme sports action.
HD 1080P / 720P Video Camera Sunglasses
Records HD 1080P @ 30fps or 720 @ 60fps. Capture stunning point of view video with a click of a button.
TILTABLE LENS
daVideo video camera sunglasses feature a tiltable camera lens 12° upword or 10° downward to capture the perfect shot.
WIFI /  CELL PHONE APP
The daVideo Rikor video camera sunglasses can output a Wi-Fi signal; and wirelessly connect to any iPhone / Android device.  Download our free app to see live feed real time streaming video through your cell phone.  The app also allows you to change settings such as resolution, color saturation, white balance, exposure, date stamp, volume and more.  With other video camera sunglasses out there, you would only be able to change these settings while connected to a computer.
IMPACT RESISTANT
Super thick 2.2mm lenses for extreme action sports which meet and exceed ANSI Z87.1 standards. Reinforced frame & impact resistant.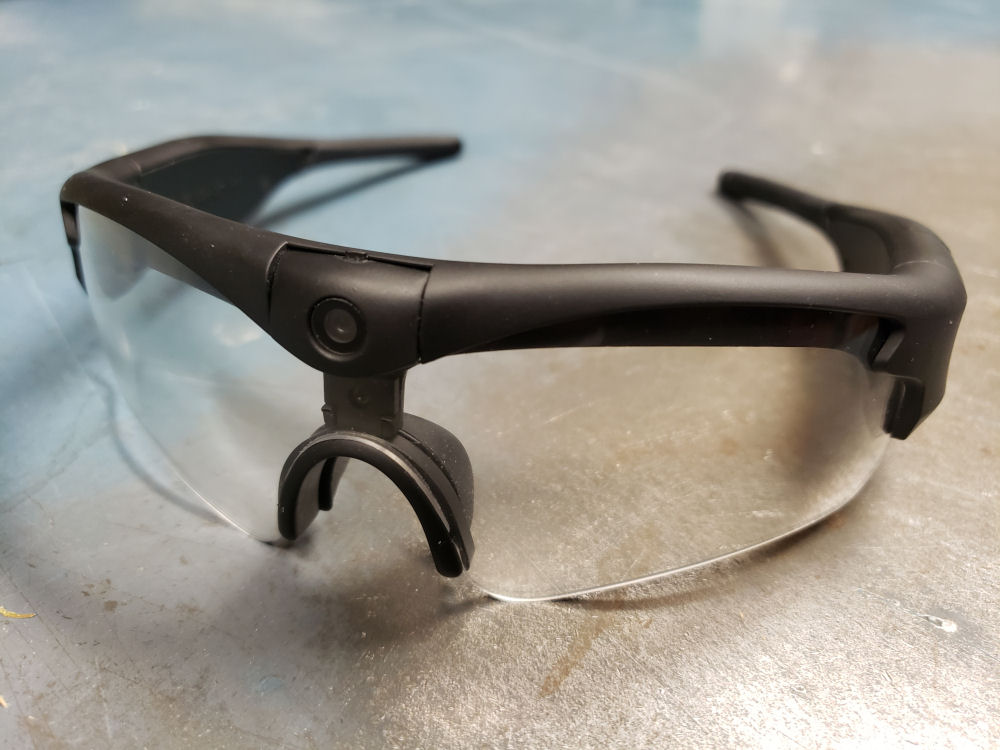 PHOTOS
Our high tech video camera sunglasses have a built in high quality 12MP camera.
Take still photos with a click of a button. Snaps a single photo, or burst of 3 or 5 shots in a row, even while recording video!  Use the glasses to just snap photos, or you can record video while snapping photos at the same time. Click here to see actual photos taken using our daVideo Rikor camera glasses.
VIDEO
Compressing format: H.264
Resolution: 1920 x 1080p @ 30fps and 1280 x 720P @ 60fps
Ratio Image: 16:9

VIBRATION NOTIFICATIONS
Video camera glasses notify you with vibration alerts, notifications and LED lights.  No more having to look at small blinking LED lights on bright sunny days. Vibrations will notify you when you start and stop recording so you never have to take your eyes off the action!  We also feature LED light notifications as well.
EXPANDABLE MEMORY
No more having to ever worry about running out of space!  Add up to 128GB memory to your video camera sunglasses. Easily store thousands of videos and tens of thousands of high quality 12MP photos.
LOW TEMPERATURE BATTERY
The 480mAh high capacity lithium polymer battery is able to handle extreme temperatures between -4 degrees Fahrenheit (-20 degrees Celsius) to 131 degrees Fahrenheit (55 degrees Celsius)  Fully charge battery in about 1 hour.
Customer Submitted Videos Using daVideo Rikor Glasses
Diamondback Roller Coaster Kings Island POV Video
WindSeeker at Kings Island
The Beast Roller Coaster at Kings Island POV Video
Backlot Stunt Coaster Kings Island
Mystic Timbers Roller Coaster Kings Island POV Video
Karen Carns Foundation 1K
Adventure Express Roller Coaster POV Video
The Racer Roller Coaster Kings Island
Here are some 12MP high quality photos our customers snapped using the daVideo Rikor glasses
Cincinnati Zoo photos
The Beast Roller Coaster pictures
Kings Island Haunt photos
daVideo Video Camera Sunglasses Guarantee
Same Day USPS Shipping (order video camera sunglasses by 3pm EST.)
FREE SHIPPING in the USA
UPS Overnight Shipping also available for an additional $80 (USA Only)
Fast shipping to anywhere in the world
30 Day Returns & 1yr Warranty on the daVideo video camera sunglasses
Other video camera models below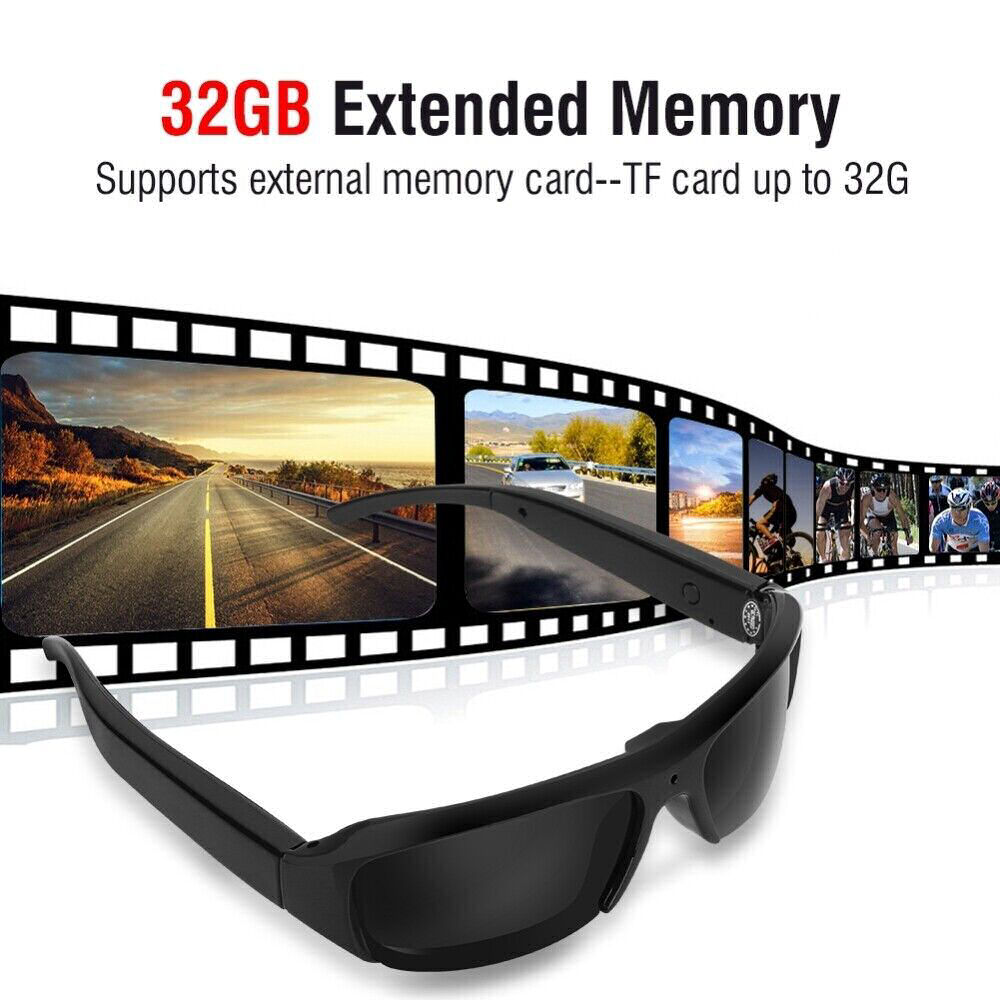 daVideo Akia Video Camera Sunglasses
We also offer HD 1080p 30fps video camera sunglasses for those who don't require high quality.  These video camera spy glasses have half the frame rate of daVideo Rikor, so they are not able to handle extreme fast action.  Click here for more details.

daVideo Presta Video Camera Eyeglasses
For those who dont need DVR sunglasses, our daVideo Presta video camera spy eyeglasses are great for indoors and the office.   Featuring HD 1080p 30fps, these are designed more for every day life, but not intended for extreme fast sports.  These eyeglasses look just like a regular pair of glasses, with the camera lens almost impossible to notice.  Click here for more details.
Need Additional Micro SD Cards?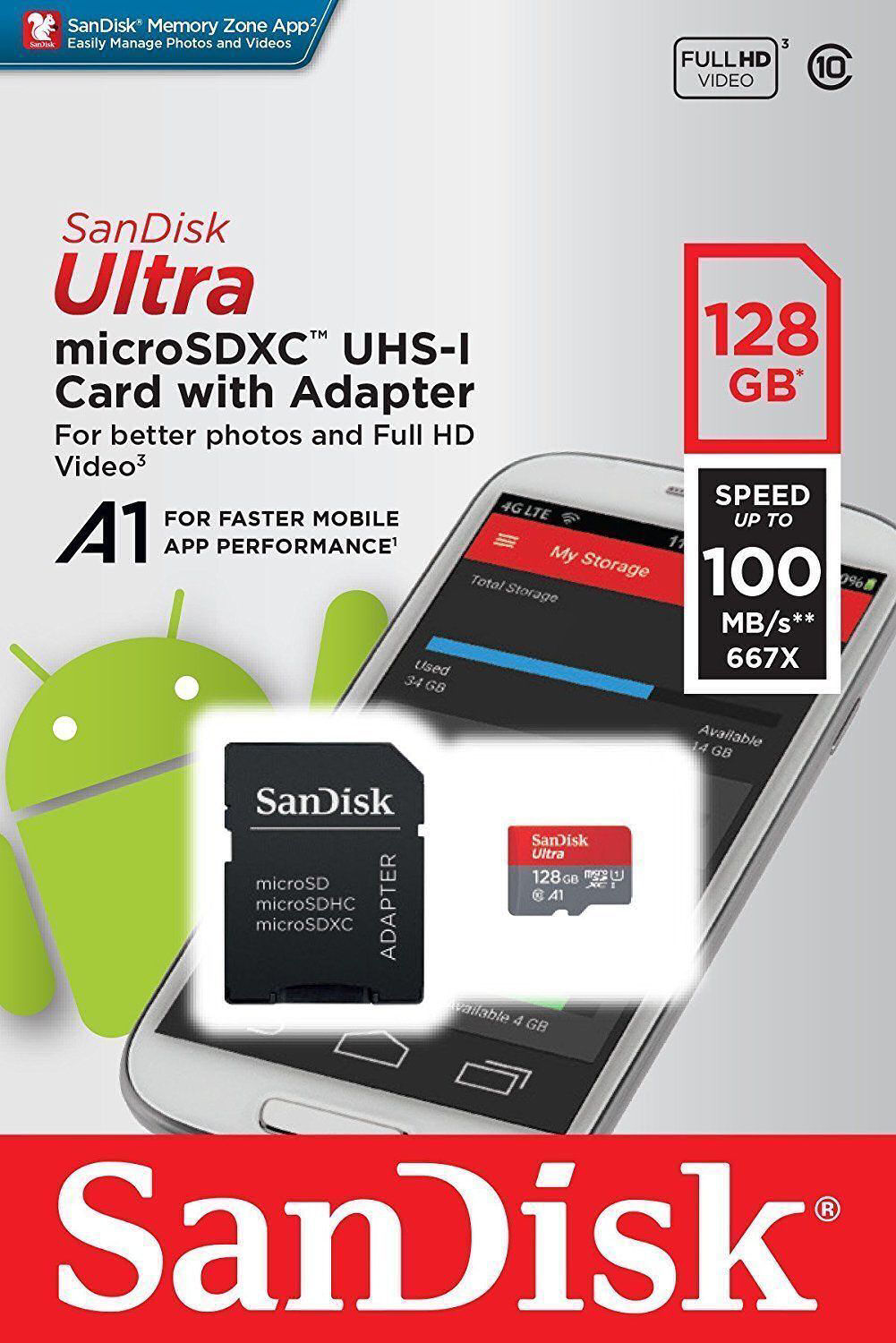 We offer 8GB, 16GB, 32GB, 64GB and 128GB micro SD cards, which are all compatible with our daVideo Rikor video recording glasses.  Click here for more details.
Follow us Online
Facebook – Twitter – YouTube – Instagram – Pinterest

daVideo Rikor – daVideo Akia – daVideo Presta – Compare – Track – Contact – Videos – Coupon Codes – Payments – About Us – Become a Dealer – Warranty – Return Policy – Shipping – Troubleshooting – Dropship – Send Videos – Shop – Recent Posts User Manual – Clear Lenses