Troubleshooting
We will be adding instruction manuals and troubleshooting videos for the daVideo Rikor, daVideo Akia and daVideo Presta here.  To view the user manual for the daVideo camera glasses, click here.
Symptom

Possible Reason

Solution

Failing to start
Dead battery
Device jam
Recharge battery
Reset, then start again
Auto shut-off
Low battery
Memory full
Recharge battery
Remove files from card or change cards

Power auto off after start

Low battery
Memory full
No card inserted or card not compatible
Recharge battery
Delete unwanted files
Insert card or change cards
Cant recognize when
connected to PC
Glasses turned on when plugged in
PC
USB cable failure
PC bios disabled
USB cable didnt connect glasses and PC
PC system fail
Make sure glasses are turned off
when plugged in
Replace cable
Set USB enabled
Make sure USB cable is connected from glasses to PC
Reboot PC

Recordings not saved

Memory full
Delete unwanted files to clear
space
App cant connect to glasses
App opened before WIFI connected
Close app and open it again
Device wont respond
Wrong operations
Reset device
This video of Adventure Express roller coaster at Kings Island was recorded with the daVideo Rikor DVR camera glasses.  To see more videos and photos captured with our video camera glasses, click here.
Comparison
Here you can see the differences between the daVideo Akia, daVideo Presta and the most advanced daVideo Rikor sunglasses.
daVideo Rikor – our top of the line high tech sunglasses. Featuring 60fps, 1080p HD video, 12MP built in camera, stereo sound, Sony sensor, vibration alert, WIFI and more!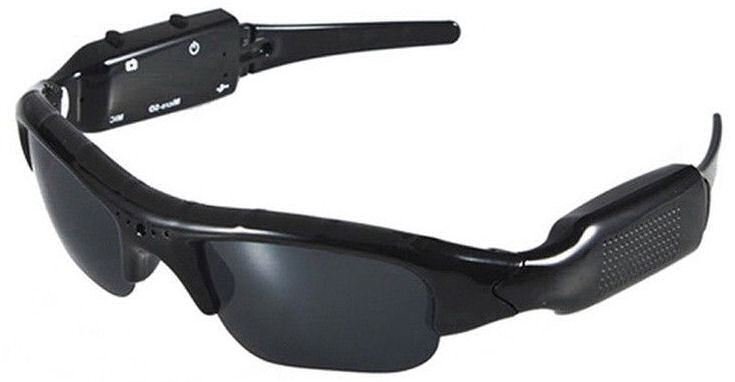 daVideo Akia – our older original style glasses, great for beginners or kids. Features 30fps 720p video, 5MP built in camera and audio recording.  60 degree wide angle of view vs the daVideo Rikor which has a 110 degree angle.

daVideo Presta – the only video camera eyeglasses we offer. Features 30fps 720p video with 5MP built in camera.  For those who want a normal looking pair of eyeglasses and record in office and indoors. Tiny sized pinhole camera located on the side of the frames.
Follow us Online
Facebook – Twitter – YouTube – Instagram – Pinterest

daVideo Rikor – daVideo Akia – daVideo Presta – Compare – Track – Contact – Videos – Coupon Codes – Payments – About Us – Become a Dealer – Warranty – Return Policy – Shipping – Troubleshooting – Dropship – Send Videos