Banshee Roller Coaster Kings Island
Our daVideo video camera glasses are perfect for recording video on the Banshee Roller Coaster at Kings Island Amusement Park. Snap photos and record HD 1080p video in 60fps with all your friends and family.  Our most advanced video recording glasses just released are the daVideo Rikor.  The daVideo Rikor record video in 60fps and are compatible with 128GB storage!
Banshee Roller Coaster is a steel roller coaster located at Kings Island amusement park in Mason, Ohio. Designed and built by Bolliger & Mabillard (B&M), Banshee opened on April 18, 2014. The roller coaster features 4,124 feet (1,257 m) of track making it the longest inverted roller coaster. It was the first inverted coaster built in the United States since the Patriot debuted at Worlds of Fun in 2006.
Banshee Roller Coaster History
Banshee Roller Coaster replaced Son of Beast (pictured) which closed in 2009 before being demolished three years later
Built at the former location of the Son of Beast, a wooden roller coaster plagued with issues and demolished in 2012, and the Thunder Alley go-kart attraction that was removed the same year. In the queue line there is a memorial for the Son of Beast. Following their removal, it was not immediately clear what would replace the attractions. Construction on a new attraction began, however, on April 22, 2013.  A trademark for the name "Banshee" was filed on April 24, 2013. Owner Cedar Fair had previously considered using the name for a roller coaster at Cedar Point, but it was later changed to Mantis.
Kings Island began teasing the new attraction on the first day of the 2013 season. Along the perimeter of the former Thunder Alley go-kart track, a fence was set up with a sign that read, "Due to the increasing occurrence of mysterious and bone-chilling screams, it has become necessary to close this section of the park until the cause of this evil phenomenon can be identified." During the course of the summer, several clues about the attraction were set up around the construction site. On June 10, 2013, the park launched their social media campaign by posting a photo showing the construction site with the caption, "Field of Dreams".
The campaign continued with five scarecrows around the construction site and several Twitter posts about the future attraction. Then, at the beginning of July 2013, recordings of someone screaming could be heard by park guests near the construction area. Two weeks later, farm owls were placed in nearby trees. On July 31, 2013, Kings Island detailed plans to reveal a new world record-breaking attraction at 10pm on August 8, 2013. Media packages containing a silver comb, artificial hair and a tag were sent out to media outlets to notify them of the upcoming announcement. A limited number of tickets were also made available to the public giving access to a tour of the construction site prior to the revealing and reserved seats at the event, with net proceeds being donated to breast cancer research. Blueprints for the project were leaked to the public on August 1, 2013.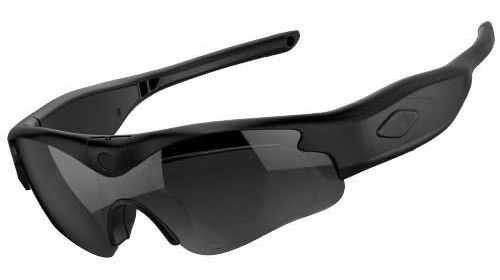 On August 8, 2013, Kings Island officially unveiled Banshee Roller Coaster, the world's longest inverted roller coaster. At a cost of US$24 million, the ride is the single biggest investment in Kings Island history. Banshee is the second Bolliger & Mabillard roller coaster at Kings Island following the installation of Diamondback in 2009. It is also the park's 14th roller coaster.
The foundation work for the supports was done by R.E. Middleton, and the rest of the ride's construction was performed by Adena Corporation. The first pieces of track and supports were delivered to the park from Clermont Steel Fabricators on August 16, 2013; the first track piece was erected on August 27, 2013. The lift hill was completed on September 29, 2013, and by the end of October, other elements such as the first drop, dive loop, and vertical loop were installed. A construction update on November 20, 2013, showed that the zero-g-roll was completed. The final piece of track was installed on January 23, 2014, and testing began on March 15, 2014. The ride officially opened to the public on April 18, 2014. On July 10, 2014, less than three months after opening, Kings Island celebrated Banshee's 1 millionth rider, who received a gift package and a commemorative sign.
Banshee Roller Coaster Ride experience
Banshee Roller Coaster stands 167 feet (51 m) tall and features a first drop of 150 feet (46 m). With a length of 4,124 feet (1,257 m), the ride is the world's longest inverted roller coaster. The ride includes seven inversions including two vertical loops, a dive loop, a zero-g roll, a pretzel knot and an inline twist. Riders experience speeds of up to 68 miles per hour (109 km/h) on the 2 minute and 40 second ride.
After departing from the station, the train makes a left turn towards the 167-foot (51 m) chain lift hill. Reaching the top, the sound of a banshee screaming is played as the train drops 150 feet (46 m) into a heavily-banked right turn. After reaching the bottom of the drop, riders enter a dive loop immediately followed by a vertical loop around the lift hill. Continuing down the valley, the train enters the third inversion, a zero-gravity roll, where riders experience the feeling of weightlessness. Next, the train makes an upward left-hand turn into a "pretzel knot" (an element where the train enters a dive loop, followed by an Immelmann loop). Upon exiting the pretzel knot, the train enters a second vertical loop before making a right turn into an inline twist. Following a downward left hand helix, the train makes a final banked right turn into the final brake run leading back to the station.  At night, Banshee employs state-of-the-art lighting and fog effects to enhance the riding experience.
Ride characteristics
The ride has a number of features which are unlike many roller coasters. Due to the terrain underneath Banshee, the highest point of the ride – the 167-foot-tall (51 m) lift hill – is 208 feet (63 m) higher than the lowest point of the ride, at the bottom of the pretzel knot. As a result, in this elevation change Banshee reaches its maximum speed of 68 miles per hour (109 km/h) approximately halfway through the layout, rather than after the first drop as evidenced in most roller coasters.
Trains
Banshee Roller Coaster operates with three trains made of steel and fiberglass, containing eight cars that seat four riders each in a single row, for a total of 32 riders per train. This configuration allows for a theoretical 1,650 riders per hour. Riders are restrained by flexible, over-the-shoulder restraints and interlocking seat belts, similar to those used on Bolliger & Mabillard's Wing Coasters but a first for the company's inverted roller coaster model. Each train is painted a different color – blue, green and purple.
Track
Banshee's tubular steel track is 4,124 feet (1,257 m) long and the lift is approximately 167 feet (51 m) high. The track was manufactured by Clermont Steel Fabricators located in Batavia, Ohio. Additionally, the first vertical loop featured on Banshee wraps around the lift hill.
Theme
As the name suggests, the ride is themed after the mythological female spirit of the same name. The ride's backstory details sightings and screams of the banshee dating back to when the construction of Kings Island began in 1970. The ride features its own plaza area, with its station being themed appropriately.
Reception
Following the announcement of Banshee Roller Coaster, Screamscape amusement park enthusiast Lance Hart called the new roller coaster "The perfect addition to an already great coaster line-up" at Kings Island. Also, Brian Krosnick from Theme Park Tourist said that though he is excited for Banshee, he questions why the park did not choose to add additional theming throughout the layout of the ride.
Banshee – The Bat – Delirium – Drop Tower: Scream Zone – Invertigo – Xtreme Skyflyer – Backlot Stunt Coaster – The Racer – Vortex – WindSeeker – Firehawk – Flight of Fear – Boo Blasters on Boo Hill – Eiffel Tower – Adventure Express – SlingShot – Flying Ace Aerial Chase – Woodstock Express – Diamondback – Kings Island & Miami Valley Railroad – Mystic Timbers – The Beast

This video at Kings Island was recorded with the daVideo Rikor DVR camera glasses.  To see more videos and photos captured with our video camera glasses, click here.
Record Video of Banshee Roller Coaster
Our HD quality daVideo Rikor 1080p camera sunglasses have a unique tiltable camera lens that can be adjusted 12° downward and 10° upward. The water resistant frame is made of a super lightweight & flexible Grilamid TR90 material, shaped to fit different head sizes. Our ANSI Z87.1 standard, UV400, interchangeable quality lenses are 2.2mm thick and are designed to handle extreme sports. Adjustable comfortable nose pads allow a custom fit to meet the needs of all different shaped faces.
The daVideo Rikor 1080p camera sunglasses record at 1080 @ 30fps or 720 @ 60fps which is perfect to record video of Banshee Roller Coaster.  The 110° wide angle Sony low light sensor lens captures high speed action in your videos. The dual channel AAC2 true stereo microphones capture crisp clear audio, with noise reduction. Built-in WIFI allows you to connect your daVideo Rikor glasses to our free iOS/Android mobile app and change settings or share your videos with friends.
Click here to see how our high tech daVideo Rikor 1080p camera sunglasses compare with the daVideo Akia and daVideo Presta. Visit our shop to see all our products.
HD 1080P / 720P
daVideo Rikor HD video camera sunglasses record 1080P @ 30fps or 720 @ 60fps. Capture perfect (POV) point of view video on the Banshee Roller Coaster.
TILTABLE LENS
Tilt the camera lens 12° upword or 10° downward to capture the perfect shot.
WIFI / APP
The daVideo Rikor 1080p camera sunglasses can output a wifi signal. Wirelessly connect it to any iOS/Android device using our free mobile app.
IMPACT RESISTANT
Thick 2.2mm lenses for your video camera glasses. Reinforced frame & impact resistant.
PHOTOS
Our advanced video camera glasses have a built in high quality 12MP camera
Take still photos with one easy click. Take one picture at a time or take a burst shot of 3 or even 5 photos at a time!
VIDEO
Compressing format: H.264
Resolution: 1920 x 1080p @ 30fps and 1280 x 720P @ 60fps
Ratio Image: 16:9

VIBRATION NOTIFICATIONS
Video camera sunglasses notify you with vibrating notifications and LED lights. Perfect for hands free operation while enjoying your favorite activity.
EXPANDABLE MEMORY
Add up to 128gb memory to your video camera sunglasses. This means you can store up to 30,500 12MP photos!
LOW TEMPERATURE BATTERY
480mAh high capacity lithium polymer battery can handle extreme temperatures between -4 degrees Fahrenheit (-20 degrees Celsius) to 131 degrees Fahrenheit (55 degrees Celsius)  Takes about 1-2 hours to fully charge battery.
Our 1080p Camera Sunglasses Guarantee
Same Day USPS Shipping (order video camera sunglasses by 3pm EST.)
Free Shipping In The USA
UPS Overnight Shipping (USA Only)
Fast Global Shipping
30 Day Returns & 1yr Warranty
The Beast Roller Coaster Photos – Kings Island Haunt Photos – Cincinnati Zoo Photos – Rock Climbing Photos – Dog Photos
Backlot Stunt Coaster Video – The Racer Video – WindSeeker Video – Adventure Express – Diamondback – Mystic Timbers – The Beast
Follow us Online
Facebook – Twitter – YouTube – Instagram – Pinterest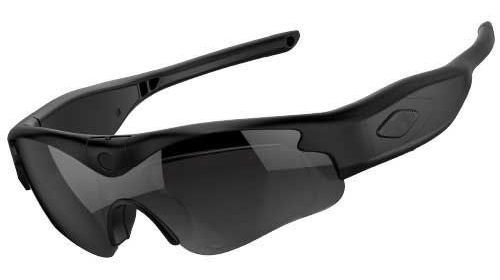 daVideo Rikor – daVideo Akia – daVideo Presta – Compare – Track – Contact – Videos – Coupon Codes – Payments – About Us – Become a Dealer – Warranty – Return Policy – Shipping – Troubleshooting – Dropship – Send Videos – Account – Cart – Checkout – Shop